Strategies To Navigate Through Bull & Bear Markets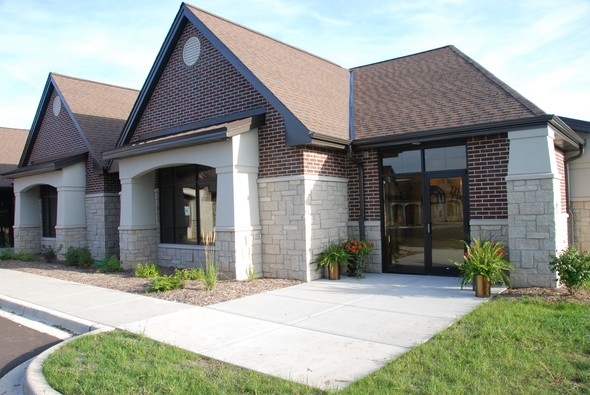 Home office of Disciplined Financial Services, Inc.,
What's

YOUR

Strategy For The Next Bear Market Downturn?
Click on the Red Arrow to Learn More about Coping With the Current Market Volatility ►
"Buy and Hold" has been an awful investment strategy for several decades. Sure, the bull market cycles are wonderful, but the subsequent bear markets can easily take your portfolio down by 30-40-50% (or more!) over a period of 1-3 years. And, if you lose 50% during a bear market cycle, you'll need a 100% return just to get back to your starting point. How many years will that take just to get back to even?
As you might have guessed, we're not believers in "buy and hold", since that philosophy usually results in "buy and fold." Instead, we use a number of market and momentum indicators - coupled with relative strength measures - to construct a customized portfolio that is sensitive to bull and bear market trends. And then, we react accordingly . . . .
In bull markets, we use relative strength measures to find the best asset classes in which to invest. Re-allocation (not "re-balancing") adjustments, if needed, are made on a quarterly basis.
During the inevitable bear markets that follow, we drastically reduce the equity exposure, raise the bond and/or cash exposure - and even sometimes buy an "inverse" ETF ("Exchange Traded Fund") to actually profit from the downtrending market.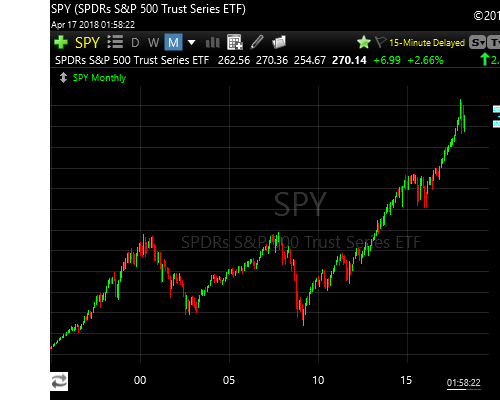 Look at this chart. See the 2000-2002 Bear Market? That's a drop of 49%. How about the Bear Market of 2007-2009? That's a drop of 57%. Since the lows of 2009, we're currently up well over 250%! What do you think is the next major move?
Exactly!
So, what's our solution?
Answer: Fact-Based Investing
Do you have retirement plan assets at your employer? Or a rollover? If so, click here .
Want to know the current market situation? Click on "Situation Report - Updated Weekly" (at the top of this page) for a full report.
Interested in a one-on-one meeting via a webinar? Click here.
Explore our website . . . You've come to the right place!